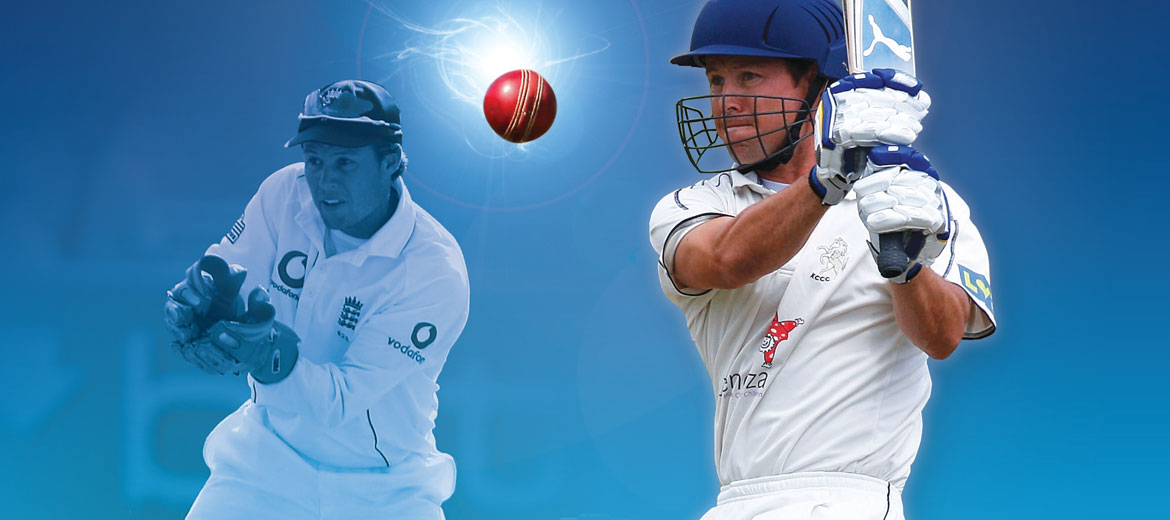 Geraint Jones Benefit 2012
Website | Print | Branding
Former England and Kent professional cricketer Geraint Jones was awarded a benefit year by his county in 2012. The idea behind this is to raise as much money as possible for a long serving member of the club to go towards his life after cricket.
Our initial task was to create a logo for Geraint's benefit year. Geraint's main playing role is wicketkeeper. During his time with England and especially in one of greatest series in test cricket, the 2005 Ashes, Geraint wore brightly coloured orange gloves which became an iconic symbol associated with him. We featured these and the sunglasses he often sported in a playful, unpretentious logo which is a true reflection of the man himself.
A large body of work was produced from benefit brochure feauring articles from fellow professionals, to content-rich website, stationery, event promo material and HTML emailers.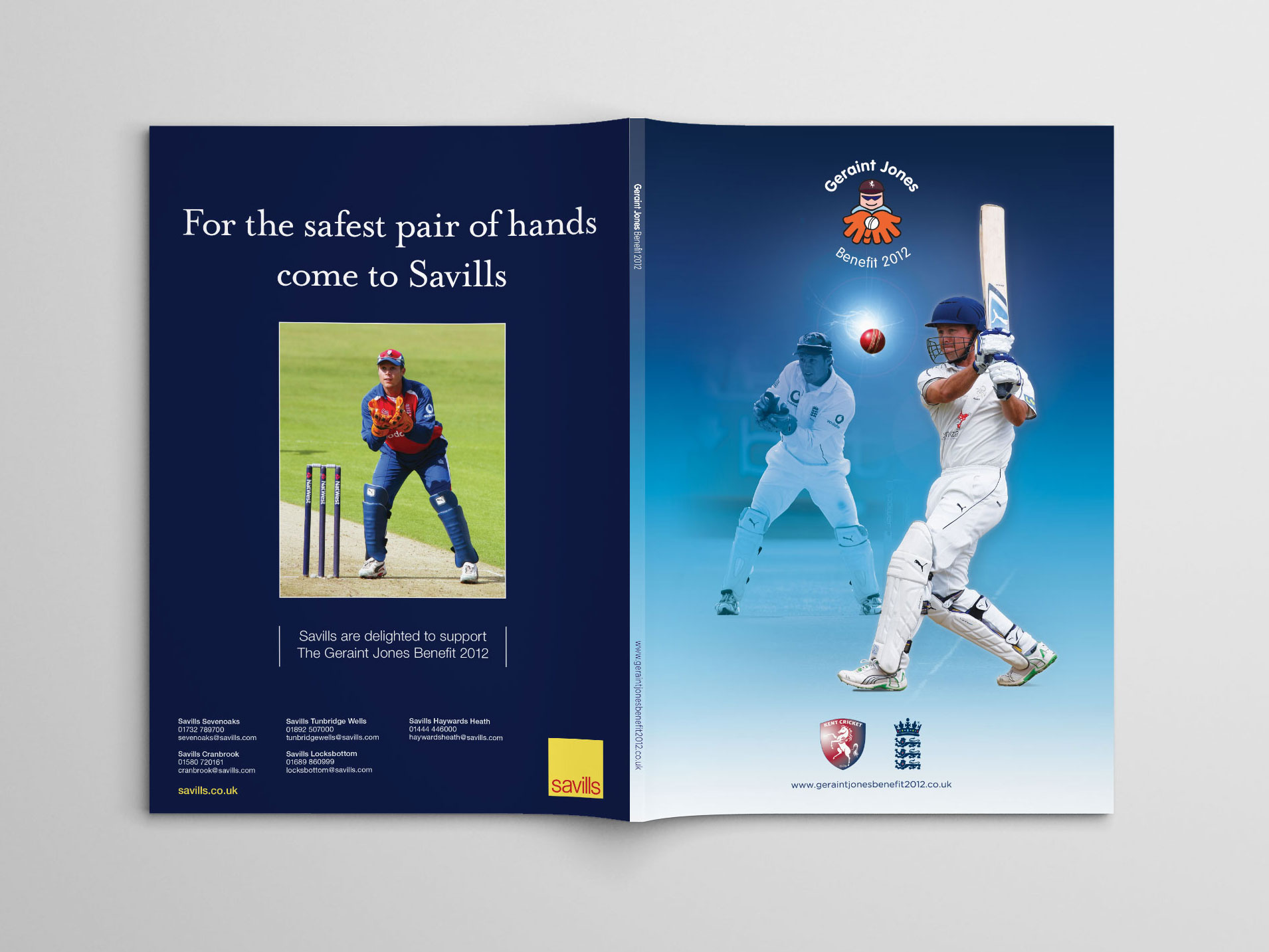 I was fortunate enough to enjoy a successful benefit year in 2012 despite the economic climate at the time. I have no doubt the quality of design work produced and the brand created contributed to this success. The benefit brochure looked great, the website was well received by users and every event backed up by super programmes, leaflets and banners etc. All produced to often tight deadlines!"

Geraint Jones Benefactor